Your business is ready for an advanced financial strategy
Here's how we make it happen
After completing the Financial Health Check, you'll have two things:
A 5-part breakdown of your business' current financial status
A clear plan for strengthening your financial structure
So what happens next? NewCastle Finance helps you execute your plan by providing Fractional CFO support at the service level that makes sense for you.
Two ways to get CFO support
Monthly Support
Our true "Fractional CFO" service
Advisory Projects
Limited-scope advice for specific situations
Monthly Support
Our true "Fractional CFO" service
Enough guessing. Get ongoing guidance from a financial expert who can solve the money mysteries you thought you had to live with.
Ongoing 1-on-1 advice from a Fractional CFO
so you can make steady progress on solving your biggest financial struggles
Financial planning and analysis
to go beyond basic "here's what happened" accounting
Resources and referrals
so you get the right help without having to hunt for it
With a Fractional CFO, you can start answering the questions you thought were just part of the mystery of running a business
When you're stuck figuring everything out on your own, it can feel like your finances are just a series of puzzles with no solution.
How are you supposed to know…?
How to set a workable commission structure without making your salespeople hate you
How to tell whether hiring will boost your profits or just add headaches without much payoff
Whether your marketing spend is worth it or you're just setting money on fire
How to calculate optimal sales, margin, and cost targets—and the minimums you shouldn't go below
Which financial moves can help you reach a major goal, like opening a physical location
How to keep on top of your money while staying great at the thing your business actually does
So it can be easy to forget: there are people out there who really do know this stuff. And when you finally call one in, it's like taking off the blindfold you've had on since your business began.
Get what you need to quit guessing
with Monthly Support from a Fractional CFO
Here's what you get access to with our Monthly Support service.
Ongoing 1-on-1 calls
(plus anytime email access)
Find out how it feels to have answers on call
Meet regularly with NewCastle founder Kathy Svetina to ask questions, share updates, talk through dilemmas, and plot your next moves.
These discussions are like a refuge on your calendar where problems get clearer and decisions get easier.
And they're what clients often say they value even beyond any documents we deliver.
Make consistent progress on your strategy with regularly scheduled meetings, as often as weekly if necessary
Ask urgent questions as they come up with anytime email access
Work on your infrastructure, your reporting, your budgeting, your planning—we use this time on whatever needs attention
Monthly Support also includes
Strategic plans and analysis
Advice is great. But you also need the reports and planning documents that help you live by what you learn.
Think…
Budgets
Forecasts
Trend analysis
Strategic planning materials, like 3- and 5-year projections
Resources and referrals
Sometimes working on your finances reveals gaps in other parts of the business. When that happens, we often refer clients to trusted professionals and info sources that can help.
So much more than spreadsheets
A Fractional CFO doesn't just dash off reports and leave you to decode what they mean.
At least not at NewCastle Finance.
In fact, clients often say the most valuable part of our CFO support isn't any tangible deliverable. It's in having an expert on their side to work through problems together.
What you get in Fractional CFO Kathy Svetina
A sounding board
Kick around ideas. Ask anything. Map out action steps. Get a push to get moving.
During your support sessions, you spend time on what matters to you, whether that means drafting formal plans or just chatting about the money questions on your mind.
A financial puzzle solver
How should you price to hit your profit margin sweet spot? Which next hire will actually make you money? How do you stay in control of your finances without getting distracted from everything else?
Thorny problems like these take years to solve by trial and error. But an expert like Kathy gives you clear answers quickly.
A jargon translator
Noncurrent liabilities and amortization schedules and liquidity premiums and EBITDA coverage ratios. Finance is a bottomless well of technical terminology.
Fortunately, Kathy is a master of making complex topics accessible, using tools like her 5-part Healthy Financial House™ framework.
A resource connector
A business isn't just data. It's ideas, and beliefs, and relationships, too.
So Kathy is always looking to point you to a book that might blow your mind, or a person you should probably know. Because sometimes one great connection helps more than 1,000 bar graphs ever could.
Planning
Get a clear picture of your future with financial tools like budgeting and forecasting, cash flow planning, and strategic planning (such as 3- and 5-year projections).
Reporting
Understand exactly how your finances are performing with reporting on your trends, forecasts, budget, and key performance indicators. All your important metrics become available at a glance on your custom financial dashboard.
Financial Analysis
Take a deep dive into your numbers to identify concerns and opportunities. But you don't get unhelpful directives like "increase your margins." You get a partner who brainstorms specific fixes right there with you.
For example, if there's a gap between your projections and your actual numbers, we'll plan out how to fill that gap step by step.
Infrastructure Building
We help you build the right pillars for a healthy and sustainable business: financial teams and processes, financial planning, internal controls for fraud prevention, and cost optimization.
You own everything created for you, so the processes we develop for your team are yours forever,
no matter how long we work together
We hold a brief call to discuss your business and confirm whether we can help.
Run a Financial Health Check
We assess your business according to a holistic 5-part framework. By the end you have a clear road map for strengthening your finances.
Make more confident decisions with ongoing CFO support
Watch your finances come into focus with regular support from a Fractional CFO. Soon you're on your way to building the business you envision.
If you're sick of making do without…
Financial advice from an actual strategic expert
Systems for monitoring your money that just work
Yearly plans that feel useful for more than 5 minutes
The ability to steer your company where you want to go
…there's an easy fix.
Click below, fill in the form, and choose a 30-minute time slot for your Fractional CFO consultation call.
Take the first step toward ongoing advice from a Fractional CFO
Custom pricing based on support level. We only work with clients when it makes financial sense for their business.
Advisory Projects
Limited-scope advice for specific situations

Call in expert help for a special scenario you shouldn't have to navigate alone.
Get the same quality of service as Monthly Support, but without the ongoing commitment.
1-on-1 advice from a Fractional CFO
Financial planning and analysis
Sometimes the Financial Health Check uncovers a well-defined problem, project, or decision we can help you address, even if you don't necessarily need Monthly Support from a dedicated Fractional CFO.
In that scenario, we create a custom proposal for a limited-scope project, so you get the targeted advice you need and nothing more.
What does an Advisory Project look like?
Example #1
Revamping your software systems
You're overhauling your accounting software or CRM, and you want to make sure it's properly connected to your financials (which your tech person knows nothing about).
We can ensure the whole system is using the right inputs and outputs to reflect what's really happening in your business. That way you don't discover months later you've been relying on bad data and are facing a costly fix.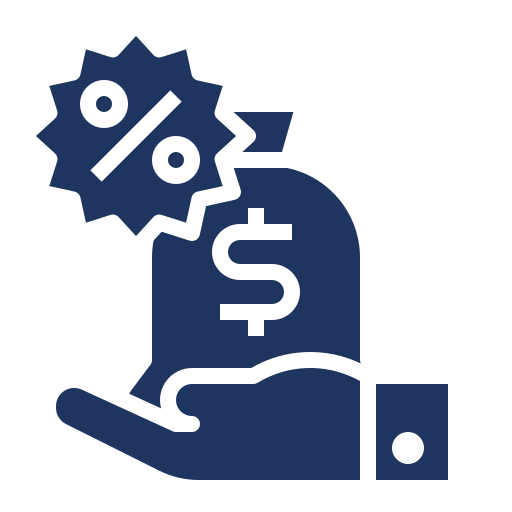 Example #2
Resetting your commission structure
You're not happy with your commission structure and worry it's eating your profits. We'll help you design a balanced commission plan that protects the business and keeps your sales team motivated.
Example #3
Fixing your forecasting
You're ready to upgrade your budgeting and forecasting practices, but you don't know where to start. We can design a process for your team to generate the models you need to see the coming year more clearly.
Financial Planning & Analysis
Get budgets, forecasts, and strategic plans for specific projects so you can make informed decisions.
Risk Management
We can assess your current systems to reduce risk in areas including debt, insurance coverage, business contracts, and payment structures. If necessary, we refer you to other professionals who can help you resolve any problems.
Key Performance Indicators
We help you develop the right KPIs for your business. Then we set up a dashboard so it's easy to monitor all of your metrics in one place. All your important metrics become available at a glance on your custom financial dashboard.
Infrastructure Building
It's not easy to get all the pillars in place to build a healthy and sustainable business.
So we help you develop your financial teams and processes, financial planning practices, internal controls for fraud prevention, and cost optimization approach.
Don't go at it alone. Tackle your challenges confidently with CFO-level support.
© 2022-2023 NewCastle Finance LLC. All Rights Reserved.